For the second time JSConf EU together with CSSconf EU is calling artists to submit their proposals to participate in our event.
If you make generative art, electronic beats, play violin, sing, or do anything else really, please submit your proposal through this form.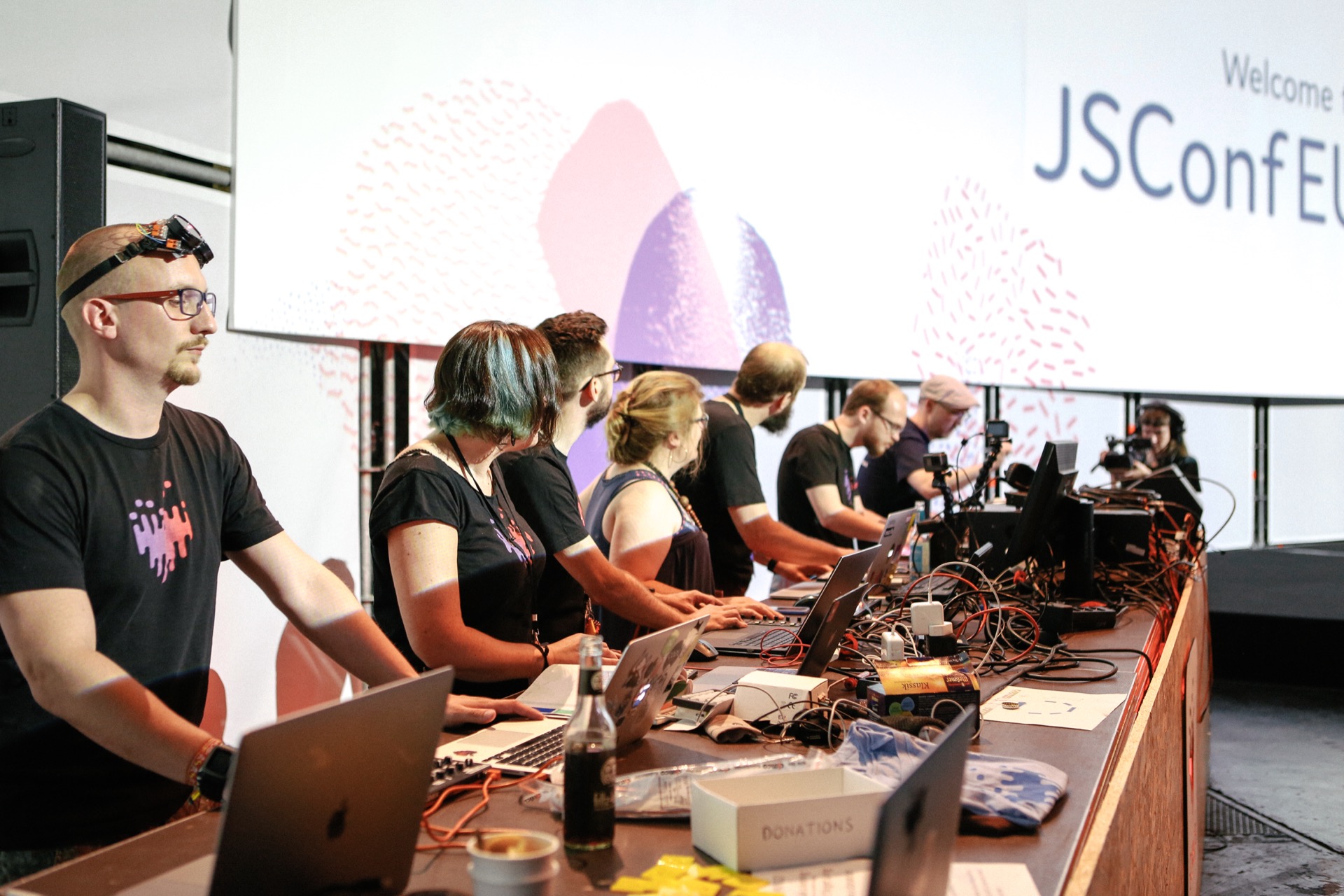 We realize there is a huge range to what "art" means. This installation at our 2018 event by Ian Brill and supported by Mozilla was certainly on the big end of the spectrum:
But no matter what you do, we'd love you to express your creativity at our event! Thanks!